TREES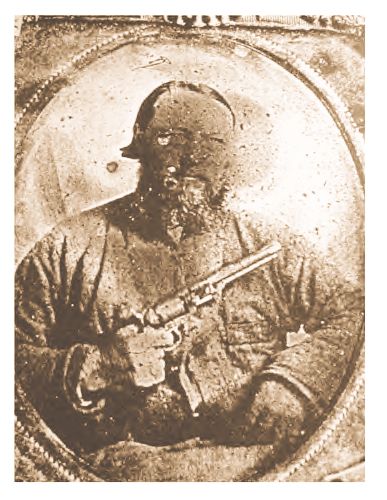 [Background and bio of Crawford TREES from The Dallas Morning News]

Crawford Trees Sr. was born in Union County, Illinois; a literate single man, he migrated to the Republic of Texas in 1845 (which joiner the Union that same year) at the age of 22. He rode on horseback from Illinois and settled adjacent to the Kimmel tract which was located about fifteen miles south of the John N. Bryan site. Crawford Trees and the Kimmel family were the first white people to settle west of the Trinity River. Both Crawford and Anna Minerva Kimmel were born in Union County, Illinois but traveled separately in 1845 to settle in Texas and were to meet for the first time in Dallas County were they were married on 22 July 1846. Their marriage is the first documented and recorded marriage license in Dallas County.Their original farm site lies on the highest geographical location in North Texas - the white chalk bluff escarpment. It was wooded with cedar trees; rich black soil produce cotton and natural springs provided water. Ten Mile Creek begin adjacent to their home site where their first log cabin was built. Crawford went to the Red River for his milling. Indians were frequent visitors but did little harm. By the year 1849 they had secured the land grants to their properties by fulfilling their contractual duties to Peters Colony which required that they establish, clear, and produce their land in three years.In 1849 Crawford left his wife and family with several negro slaves, livestock and rode on horseback to the California gold rush. He returned in 1851 with rope spun furniture, several thousand dollars in gold, and gold pocket watch and chain, and a horse; many of these items have been donated to a museum built by the Cedar Hill Historical Society on the original home site. Before his death in 1889, he had acquired 5,458 acres of land and deeded to each one of his children a farm of 160 acres, and at his death left all of his possessions to his widow. He lived to see a wild prairie, inhabited mostly by wild animals, converted into one of the finest farming sections of the State. Anna and Crawford were buried at Trees Cemetery, Cedar Hill, Texas, which was established by Crawford on 21 August 1856 and has remained under the auspices of his descendants.


Peters Colony


Duncanville is west of the intersection of Interstate Highway 20 and U.S. Highway 67 in southwestern Dallas County. The land on which the city lies originally belonged to the Peters Colony.qv Settlement began when Crawford Trees arrived from Illinois in 1845 and purchased several thousand acres south of Camp Dallas.


Dallas Morning News 1919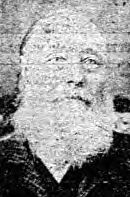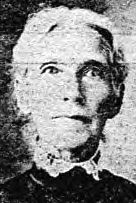 Story of the First Couple

By Mildred Gladney

Married in Dallas County

The cool of the summer twilight lay about them. The dog slept at their feet. The old man gazed close at the print of his newspaper as the light waned, and his wife sat quiescent, idle, dreaming, perhaps, of the years of activity which had been left behind. The fruitful acres, upon which decades of labor had been put by the family, surrounded them. And, the story of this man and woman, who were born and who grew to maturity, and, in time, established a home of their own in Dallas County, is the history of the county itself, and of many others who have seen Dallas grow from a ford in the Trinity River, to a prosperous city.
Mrs. Jess Ramsey, nee Trees, is one of the ten children of Mrs. Anna M. Trees and Crawford Trees, who were the first couple ever married in Dallas County. This marriage took place in the days when there was no courthouse, and the office of Justice of the Peace was a hazardous position. But, the license was issued to Miss Anna Kimmel, whose father had come pushing across the Texas prairies with his little family and all his worldly possessions stowed away in a homemade wagon, and Crawford Trees, whose parents entered Dallas County in the fall following the immigration of the Kimmel family in the spring, on July 23, 1846.
No Wedding Journey.
The bride was not honored with showers and did not wear a going-away suit of blue tricotine. She had made her own dress of homespun. Afterward, they made their way through the undergrowth and the slight woods between the log cabin, in which their parents lived at Cedar Hill, to that which was to be their home. There was no wedding trip for the first couple married in Dallas County, for trips in those days were more strenuous than the ordinary course of existence. Their furniture was improvised from the materials at hand, and several pieces were given them by their parents. The log cabin, the floor of which was made from logs split in half by the men of the families of the bride and bridegroom, was not large, but it housed, comfortably, all of the worldly goods of the two young people taking up life within its walls.
They were not within calling distance of their parents, but communication was comparatively easy, even in those hard times. In the days that followed, they took up the life of the pioneer, as they had known it from childhood. Instead of helping his father to clear the trees from his land, Crawford Trees began on that which he had appropriated for himself. He was the head of a family, and their welfare depended solely upon the fruition of the acres about them. Instead of helping her mother to spin and weave for her brothers and sisters, Anna Trees now had her own spinning machine and spun for her husband and kept the house.

Civil War Breaks Out.

The virility of the life that followed, with its goodly portion of monotony, and its difficulties, did not daunt the family. It grew steadily, and at the outbreak of the Civil War, there were ten children. Crawford Trees gathered his old rifle and his knapsack together and went off to the war, leaving his wife to look after the ten children and to manage the farm and the negroes. After a year, he was back, with his health so impaired, that Mrs. Trees still continued the work of the farm and cared for the family. And, with the sturdy little boys who were growing up, she managed well. The father died in 1889. The boys and girls grew to maturity, married and moved to new cabins about her. Eight of the children made their homes near Cedar Hill, and their children, and their grandchildren, have also made their homes in Dallas County. Mrs. Trees died about six years ago at the home of her oldest daughter, Catherine, Mrs. Jess Ramsey, after seeing numerous grandchildren ready to take up the work of cultivating the fruitful acres, which she had taken out in the days when Dallas was marked by a ford in the Trinity River, and Bonham was the only settlement on the Red River.

Still at Cedar Hill.

And now, this daughter of the first couple ever married in Dallas County has grown old on the land of her parents, within sight of the old homestead. But, her declining years are spent in a modern farmhouse, which has water piped to it from a cistern that is never exhausted. The screens keep out the flies and other insects, which she remembers her mother kept away with leaf brushes. The woods are gone, and in their stead, plowed acres and huge haystacks, and a pike road, upon which the modern knowledge of engineering has been expended, are to be seen from her front porch. Her front lawn is mowed with a lawn mower. Her children visit her in automobiles. And, in the calm of the summer evenings, when the work on the farm is done for the day, she sits on the porch of her home and thinks of the days when her mother ran the farm and her father was at war.
"During the war," she said, "we used to go across the river on horseback and take our wool to be carded, for we made all of the clothes we wore at home. There was one little store and several log-houses and a blacksmith shop. The goods we got at the store were brought in ox wagons from Houston or down the Red River from Jefferson. We saw the first brick house go up, and we saw the Indians disappear, going farther and farther away from the settlements of the whites.

Troubled by Indians.

"I can remember hearing my mother tell about the time when she hid several protesting babies away between the feather beds and stood at the door with the shotgun as the Indians approached. When I got big enough to remember, there were too few of them for us to have any trouble. The only thing they bothered us about was the horses. We simply couldn't keep any. One of our neighbors tried putting iron hobbles on the feet of his horses so they couldn't drive them away. But, the Indians just cut off the feet of the horses and went their way, when they found they couldn't get them.

"First Negroes Ever Saw."

"I can remember, too, the first negroes I ever saw. My father returned one night and brought with him some slaves. I was asleep, and the next morning, when I waked up and crawled out of bed, I saw two little negro girls asleep on a pallet at the foot of my bed. They like to scared me to death, and then they got funny to me, and my father couldn't get me away from them. We kept those negroes, I guess, until the war was over. They stayed with us for about a year afterward, and then they went.
"Mr. Ramsey and I went to school together at the Bethel Schoolhouse. It was opened in 1853, and Mr. Scott was the first teacher. Jess used to come home with me after school, and we would take turns about grinding the meal we used. You know, we would hollow out a stump and put the corn down in that, and then grind it with a pestle. We didn't have any flour at all. Mr. Scott was awful hard on us, and we were all scared to death he would lick us. I don't believe Jess ever got a whipping at school in his life. We studied writing and reading, and geography and figures. I went to school at Lancaster, too. Then, when we grew up, we married and started out life as my mother did, in a log cabin of one room. We added to it, later, and had two rooms, and then we got this. We have just three children.
"Our children are all grown and married now, and we are worse off than when we started. Sometimes, I believe ten wasn't any too large a family.

Old House Still Standing.

"We had 1,200 acres here to start with, but we gave all but 200 of it to our children as they grew up and married. We have a little grandson about 6 years old, who goes to school in Dallas to Miss Edna Washington. She is teaching him how to talk without hearing. My mother died when he was about a month old. She lived here with us until then. You can see the old home place. It is the first two-story house on the main road toward Dallas from here. Our children live up there on the pike, too, but we like it back here where it's quiet. How did you get that gate open when you came in? That's a patent lock we got on there."
"No, we haven't any car. Wouldn't know how to drive one, if we had it, but our daughter has one, and she comes up here in it. Get down; get down, dog. She'll put her muddy feet on you, if you let her. Come back and see us and spend the day some time. We'd be glad to have you."- July 13, 1919, The Dallas Morning News,
Magazine Section, p. 4.